Jonathan Chaves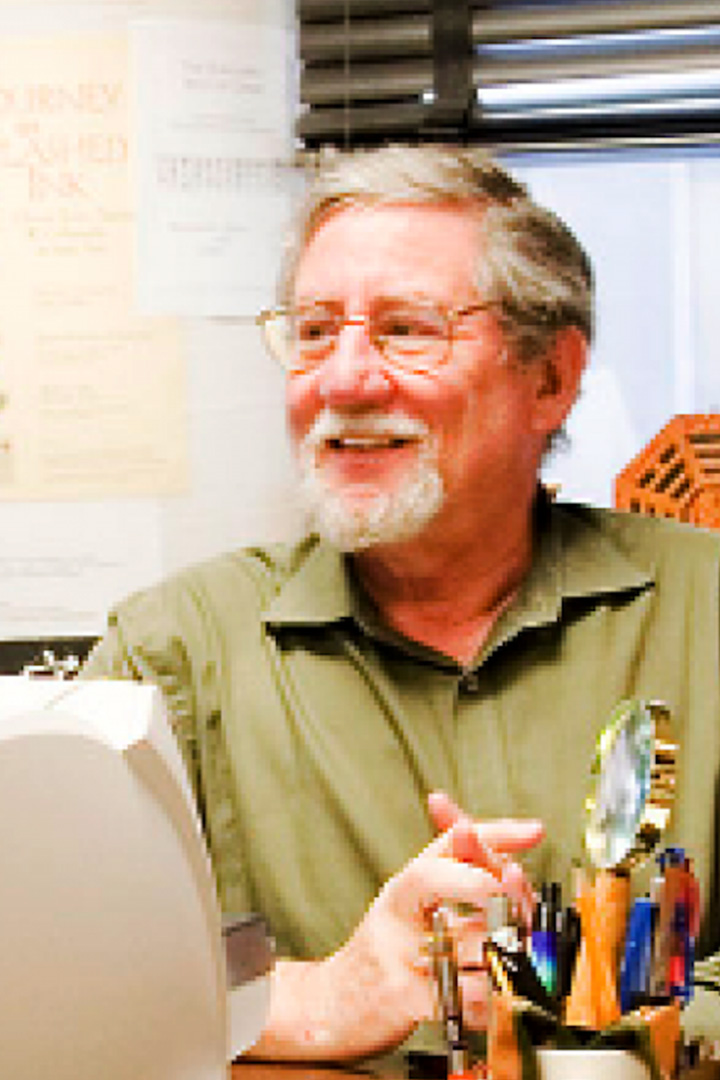 Jonathan Chaves
Professor of Chinese
Core Faculty
---
School: Columbian College of Arts and Sciences
Contact:
Association for Asian Studies
Association of Literary Scholars & Critics
National Association of Scholars
Invited lecture at Shanghai University, Fall 2011
---
Chinese poetry, relationships among poetry, painting and calligraphy in China, Chinese literature in Japan.
Cave of the Immortals: The Poetry and Prose of Bamboo Painter Wen Tong (1019–1079)
Written by Jonathan Chaves.
Wen Tong (1019–1079) is considered the supreme master of bamboo painting in the history of Chinese art. According to his friend and admirer, Su Shi (Dongpo), the greatest poet of the Song Dynasty (960–1279), "When Wen Tong painted bamboo, he himself became bamboo!"

Wen was a poet as well, and perhaps because of his fame as a painter, his poetry has remained virtually unknown for centuries. This book is the first in any Western language to present translations of selected poems by Wen, over three hundred of them, as well as examples of his prose writings, which are also fascinating. A particular revelation is Wen's unusual degree of interest in what might be called the Folk Religion of China, for example, ceremonies of supplication to various gods, especially Dragon deities, to send rain in time of drought.

Wen's poems and prose pieces also bring to light aspects of Buddhism, Daoism, and Confucianism that are of great importance in Chinese civilization, but rarely addressed in the literature of the Chinese poets as they involve devotional practices held in suspicion by many of the literati, but seen by Wen Tong in a positive light.
Every Rock a Universe: The Yellow Mountains and Chinese Travel Writing
Includes the first complete translation of Wang Hongdu's A Record of Comprehending the Essentials of the Yellow Mountains.
Written by Jonathan Chaves.
The Yellow Mountains (Huang shan) of China's Anhui Province have been famous for centuries as a place of scenic beauty and inspiration for poets, painters, and travelers, and remain a hugely popular tourist destination today. A "golden age" of Yellow Mountains travel came in the 17th century, especially after the traumatic Manchu invasion of China in 1644 led to the overthrow of the Ming dynasty. The mountains subsequently became an important symbol for loyalists protesting the new Qing dynasty and hoping for a reaffirmation of native governance and ideals. Among them was poet and artist Wang Hongdu (1646–1721/1722), who dedicated himself to traveling to each and every peak and site and recording his impressions. Unfortunately, his resulting masterpiece of Chinese travel writing was not printed until 1775 and has since remained obscure and available only in Chinese.
In the present book, Professor Jonathan Chaves presents the first complete translation of Wang's work into a Western language, with extensive annotations. Wang's newly rediscovered poetry is also translated, showing him to be one of the most accomplished poets of his day. Introductory essays explore the history of scholarly and religious pilgrimage to the area, and the role of the Yellow Mountains in the great Neo-Confucian, Buddhist, and Daoist revivals of the early Qing period, that is, as the center of a yearned-for spiritual and cultural renaissance.
Professor Chaves received the Lucien Stryk Award for best translation of the year (2013) from an Asian language for this book. He accepted the award at the ALTA (American Literary Translators Association) conference in Milwaukee on November 13, 2014. (https://twitter.com/LitTranslate/status/628691827533697028)
Cloud Gate Song: The Verse of Tang Poet Zhang Ji
Translated by Jonathan Chaves.
Zhang Ji (c.766-c.830) was a major poet of the Tang dynasty, and friend and poetic correspondent of such giants as Bai Juyi and Han Yu. In this first book of his work in any Western language, 300 poems are rendered in accurate, readable translation, demonstrating the remarkable range of Zhang's stylistic choices: from atmospheric landscape quatrains, evoking vast scenes with just a few brilliantly chosen words, to folk-style Music Bureau poems, conjuring up the impact on ordinary people of great historical events, such as the Tibetan invasions of China that took place during Zhang's lifetime. Particularly unusual is that for the first time, the works of a major Chinese poet are rendered in rhymed, or half-rhymed translations, tracking the original rhyme-schemes that play such an important role in Chinese poetics. An in-depth introduction by Professor Chaves analyzes the two reasons-linguistic and stylistic-previous translators have tended to avoid rhyme in their English versions, and shows why both barriers can and should be overcome. He further places his translations in the context of the important Neo-formalist movement in contemporary American poetry.
Old Taoist: The Life, Art, and Poetry of Kodojin (1865-1944)
Written by Stephen Addiss. Translation and commentary by Jonathan Chaves, with an essay by J. Thomas Rimer.
Old Taoist In the literary and artistic milieu of early modern Japan the Chinese and Japanese arts flourished side by side. Kodojin, the "Old Taoist" (1865-1944), was the last of these great poet-painters in Japan. Under the support of various patrons, he composed a number of Taoist-influenced Chinese and Japanese poems and did lively and delightful ink paintings, continuing the tradition of the poet-sage who devotes himself to study of the ancients, lives quietly and modestly, and creates art primarily for himself and his friends.
Portraying this last representative of a tradition of gentle and refined artistry in the midst of a society that valued economic growth and national achievement above all, this beautifully illustrated book brings together 150 of Kodojin's Chinese poems (introduced and translated by Jonathan Chaves), more than 100 of his haiku and tanka (introduced and translated by Stephen Addiss), and many examples of his calligraphy and ink paintings. Addiss's in-depth introduction details the importance of the poet-painter tradition, outlines the life of Kodojin, and offers a critical appraisal of his work, while J. Thomas Rimer's essay puts the literary work of the Old Taoist in context.
Japanese and Chinese Poems to Sing: The Wakan roei shu
Written by Jonathan Chaves, with J. Thomas Rimer, editors.
Wakan Roeishu Among the diversions enjoyed by the courtiers of Heian Japan (794-1185) was singing poetry to musical accompaniment. The most popular source of poetic passages was the bilingual poetic anthology, known as the Wakan roei shu (or Collection of Japanese and Chinese Poems to Sing). Compiled by the early eleventh-century poet Fujiwara Kinto, it contains Chinese poems by great Chinese poets, Chinese poems by Japanese courtiers (kanshi), and Japanese poems (waka). In combining the three types of poetry Kinto wished to couple the most revered Chinese works with native poetry that evoked the Chinese masters and equaled their elegance.
This first translation of the Wakan roei shu includes two introductory essays, insightful commentaries on each passage, and three expositions, which discuss the Wakan roei shu's influence on Japanese literary history, music, and calligraphy. It will delight all lovers of Asian poetry and art.
MA and PhD, Columbia University