Immanuel Kim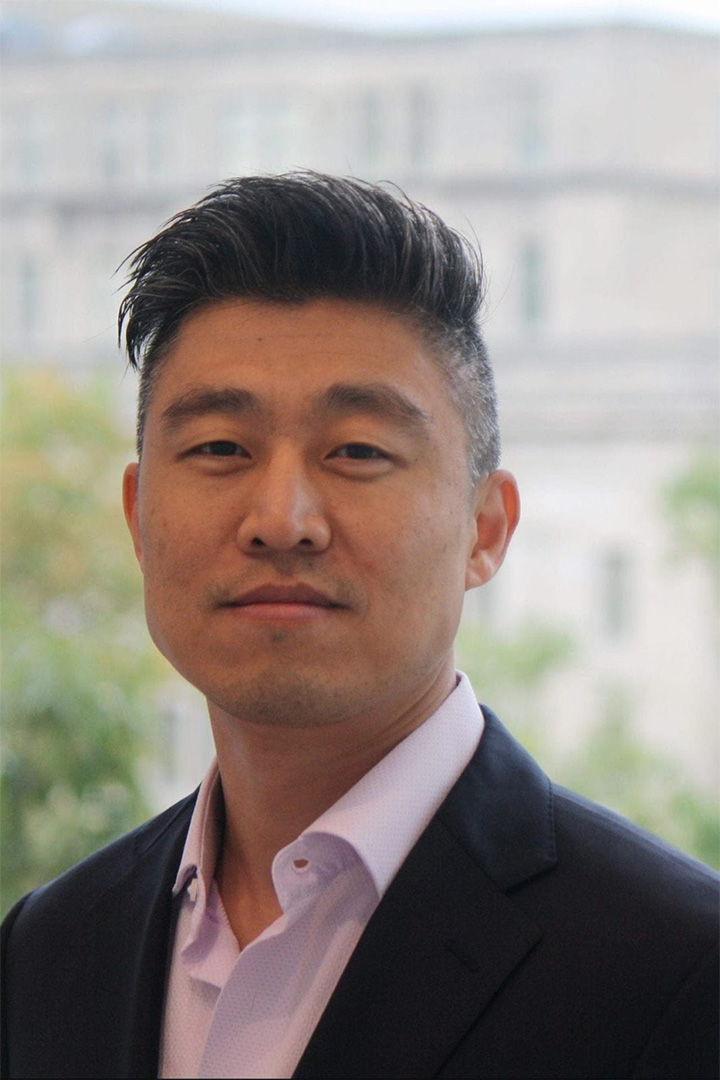 Immanuel Kim
Department Chair, The Korea Foundation and Kim-Renaud Associate Professor of Korean Literature and Culture Studies
Core Faculty
---
Contact:
Dr. Immanuel Kim is a specialist in North Korean literature and cinema. His research focuses on the changes and development, particularly in the representations of women, sexuality, and memory, of North Korean literature from the 1960s to present day. His book Rewriting Revolution: Women, Sexuality, and Memory in North Korean Fiction explores the complex and dynamic literary culture that has deeply impacted the society. His second book called Laughing North Koreans: Culture of the Film Industry is on North Korean comedy films and the ways in which humor has been an integral component of the everyday life. By exploring comedy films and comedians, Dr. Kim looks past the ostensible propaganda and examines the agency of laughter. Dr. Kim has also translated a North Korean novel called Friend by Paek Nam-nyong.
---
North Korean Comedy Films and Filmic Culture
Books:
Friend: A Novel from North Korea, by Paek Nam-nyong, translated by Immanuel Kim, Columbia University Press, 2020.
A best-seller in North Korea, where Paek continues to live and write, Friend illuminates a side of life in the DPRK that Western readers have never before encountered. Far from being a propagandistic screed in praise of the Great Leader, Friend describes the lives of people who struggle with everyday problems such as marital woes and workplace conflicts.
Laughing North Koreans: Culture of the Film Industry, Lexington Books, 2020.
Laughing North Koreans examines North Korean comedy films from the late 1960s to present day that have shaped the culture of the film industry, the subjectivity of the viewer, and the impact popular actors and comedians have had on the society.
Rewriting Revolution: Women, Sexuality, and Memory in North Korean Fiction, University of Hawaii Press, 2018.
Rewriting Revolution charts the insightful literary frontiers that critically portray individuals negotiating their political and sexual identities in a revolutionary state. In this fresh and thought-provoking analysis of North Korean fiction, Dr. Kim looks past the ostensible state propaganda to explore the dynamic literary world where individuals with human emotions reside. His book fills a major lacuna and will be of interest to literary scholars and historians of East Asia, as well as to scholars of global and comparative studies in socialist countries.
Articles:
"Comedian Comedy: The Intertextuality of North Korean Film Culture." Situations 13 no.2 (2020): 49-68
"Art of Resistance: Nostalgia in North Korea's Literary Production." Telos. Fall (2018).
"Problems with Institutionalizing the April 15 Literary Production Unit." Korea Journal 56.1 (2016): 140-164.
"The Interview: Life of North Korean Author Paek Namnyong." The Journal of Korean Studies 22.1 (2016): 245-258.
"Snow Melts in Spring: Another Look at the North Korean Film Industry." Journal of Japanese and Korean Cinema (2015): 41-56.
"North Korean Comedy of Manners: Day at the Amusement Park." S/N Korean Humanities Journal 1.1 (2015): 85-106.
"Threat to the Family Revolution in North Korea: Reading the Individual in Paek Nam-ryong's Friend." Acta Koreana, 14.2 (2011): 1-21.
Ph.D. in Comparative Literature at University of California, Riverside