2017 Department Newsletter
Message from the Program Director
Program Spotlights
Program Kudos
Alumni Updates/Class Notes
Donor Recognition
Support the Department
Stay Connected
Message from the Chair
Shoko Hamano
Chair, East Asian Languages and Literatures Department
Time really flies. This is my fourth year as chair of the department. After I wrote to you last year, we organized many more departmental activities. The Hahn Moo-Sook Colloquium in the Korean Humanities met for the 24th time. The lectures organized as part of the Kim-Renaud East Asian Humanities Lecture Series were intellectually stimulating. J.LIVE Talk 2016, a national speech contest, was a huge success—though the Japanese program faculty learned the hard way how labor-intensive and complex such an operation can be. The nine finalists included a GW student, who received a silver award. Our students in the Chinese program also continued to excel in the Jiangsu Cup Speech Contest. Three students won a silver award and one a bronze award. I am sure that this coming year will be another rewarding one for the department. I hope that you will drop by if you have the opportunity to visit the D.C. area.
Best wishes, 
Shoko Hamano, Chair 
---
Program Spotlights
Renowned Korean Professor to Teach Korean Lit and Film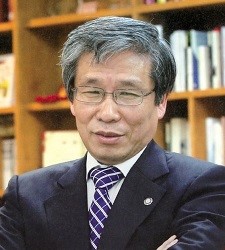 Professor Seong-kon Kim, Professor Emeritus of Seoul National University and president of the Literary Translation Institute of Korea (a ministerial appointment with the Government of the Republic of Korea), is scheduled to teach Korean Literature in Translation and Korean Culture through Film in the spring of 2018. He will be in residence as CCAS Dean's Global Distinguished Scholar in the Humanities. An internationally renowned author, translator and literary critic, Professor Kim is widely recognized as a pioneer in postmodernism, post-colonialism and cultural studies in Korea. Professor Kim received his PhD in English from SUNY/Buffalo and studied comparative literature at Columbia University under Professor Edward W. Said.
Among his many honors, Professor Kim has received the SUNY/Buffalo Internationally Distinguished Alumni Award, CU Distinguished Alumnus Award and the Fulbright Distinguished Alumnus Award. In 2013, Professor Kim received a medal from the Czech Republic and in 2014 an Order of Distinguished Service (Jade) from the president of the Republic of Korea. In May 2017, SUNY conferred on him an honorary doctorate in recognition of the profound impact Professor Kim has had "as a cultural and literary bridge between Korea and the United States."
Read more about Professor Kim.
J.LIVE Talk 2017 Speech Competition
J.LIVE Talk, a college-level Japanese language competition, was first held in 2015 at GW. Since then, it has grown into a national level competition. This year, J. LIVE Talk 2017 is scheduled for November 5. Professor Takae Tsujioka is serving as executive director. Unlike a traditional speech contest, J.LIVE Talk emphasizes the comprehensive range of presentation skills necessary for achieving communication in today's increasingly interactive and multimedia worlds.
Alumni Spotlight: Tim Quinn, BA '12
Tim Quinn graduated from GW with a BA in anthropology and a minor in Chinese. In this interview with Professor Liana Chen, he tells about his time at GW and his career path since graduating.
Why did you decide to pursue an MA degree in Anthropology in Taiwan?
Tim Quinn: I thought that doing an MA would give me greater exposure to academic life and the ins and outs of doing anthropological research… . Second, I really wanted to take my Chinese proficiency to the next level. I wanted to fully merge my disciplinary interests in anthropology with my regional/language interests in Chinese…I was excited at the prospect of being both a student at school and an anthropologist in the field at the same time.
Read the entire interview on our website
---
Program Kudos
Phyllis Zhang published an intermediate-level Chinese textbook, Transitions, for her Developing Chinese Fluency series by Cengage Learning. Sequenced after the introductory program Ni Wo Ta, this intermediate course also employs a video-driven approach to provide students with an engaging context for language learning. The video story takes place on a college campus in Nanjing.
Hang Zhang published a paper titled "Focal Prominence Marking in Second Language Chinese Tones," in Integrating Chinese Linguistics Research and Language Learning and Teaching. She also contributed "Current Trends in Research of Chinese Sound Acquisition" to The Routledge Handbook of Chinese Second Language Acquisition and "The Effects of Tonal Markedness in Second Language Chinese Tones" to Key Issues in Chinese as a Second Language. 
Anri Yasuda received a Japan Foundation Research Fellowship and spent spring and summer 2017 in Tokyo. In October 2016, her article "Endeavors of Representation: Visual Art and the Literature of Akutagawa Ryûnosuke" appeared in the journal Japanese Language and Literature. Her article "The Fashion Statements of Dazai Osamu: Sartorial and Literary Expressions of Gender in Wartime Japan" is forthcoming in the Journal of Popular Culture.
Chen Yang gave a number of presentations to Chinese government delegations from Shandong Province, Hangzhou, and Shenzhen. The presentations covered such issues as basic modes and approaches by which U.S. think tanks affect government decision-making and innovative design and teaching of vocational courses in the United States.
Miaochun Wei earned her Doctorate in Education from GW's Graduate School of Education and Human Development in May 2017. She presented part of her dissertation at the November 2016 ACTFL convention in Boston. She was also invited to present an award-winning teaching activity showcase titled "Speed Dating: Finding your best-match language buddy" in the Second International Conference for Chinese Heritage Education on Global Engagement and Innovative Pedagogy.
Miok Pak published an article titled "Towards Understanding the Syntactic Representation of Honorifics in Korean" in Honorific Language and Linguistic Politeness in Korean. She also delivered a talk at the 20th International Conference on Korean Linguistics held at the University of Helsinki, Finland.
Jisoo Kim published an article titled, "From Jealousy to Violence: Marriage, Family, and Confucian Patriarchy in Fifteenth Century Korea" in Acta Koreana.
Alexa Alice Joubin was recently interviewed by the Economist and The Washington Post on the commemorative activities to mark the 400th anniversary of the death of Tang Xianzu and Shakespeare. This summer, she taught in the summer MA program at Middlebury College and was awarded the John M. Kirk, Jr. Chair in Medieval and Renaissance Literature. She also published an essay titled "2011, June 26: Encountering Shakespeare's Plays in the Sinophone World." Meanwhile, Professor Joubin's English-language monograph Chinese Shakespeares: Two Centuries of Cultural Exchange was translated into Chinese and published by Shanghai's East China Normal University Press.
Kyoko Kobayashi Hillman published an article titled "Achieving Epistemic Alignment in a Psycholinguistic Experiment" in Applied Linguistic Review. She also co-presented a paper titled "Task Instructions for Psycholinguistic Experiments and Their Influence on Reaction Time" at the annual conference of the American Association of Applied Linguistics, Portland, Ore.
Shoko Hamano published a book chapter, "Suku-suku-to kusu-kusu-wa dooshite imi-ga chigau-no? [Why suku-suku and kusu-kusu mean different things?]" in Iwanami Science Library's Onomatope no Nazo [Mysteries of Sound Symbolism].
Liana Chen organized and chaired a panel, entitled "Commemorating 'National Poets': Shakespeare and Tang Xianzu," for the 2017 Modern Language Association Annual Convention. She spent her summer of 2017 working on her book manuscript on the history of Qing court theatre, as well as developing her graduate course on Taiwanese literature and film.
Jonathan Chaves published a book chapter, "'Letters and Wine, Morning, Noon and Night!' Literary Gatherings in Seventeenth-to-Eighteenth-Century China" in 17th Century Chinese Paintings from the Tsao Family Collection. Professor Chaves provided translations of numerous Chinese colophons (poems, etc.) on the paintings and calligraphies in the book. This volume was the winner of the highly prestigious George Wittenborn Memorial Award, "Best art book of the year" 2017.
---
Class Notes
Joshua Barbour, BA '99, is enjoying faculty life at University of Texas at Austin. He travelled for two weeks in Japan last summer, stayed in a ryokan in Kyoto, walked the entire 4 km. of Fushimi Inari Taisha and practiced his Japanese.
Ryan Buyco, BA '10, is a PhD candidate in the Department of Asian Studies at Cornell University. He is currently a Fulbright Fellow conducting dissertation research in Okinawa and the Philippines.
Jennifer (Ries) Chisholm, BA, BS '99,  says "Hamano-Sensei, Gobusatashite orimasu!" After seven years in Japan, she moved to Singapore and worked with Scotiabank, working with Japanese asset managers. She joined Nike Treasury in 2012 after moving to the United States and now works for Microsoft Treasury.
Ian Everhart, BA '14, is advancing in his professional life, currently working in property tax appeal work across the Mid-Atlantic. He splits his time between Arlington, Va., and his hometown of Baltimore.
Ioli Filmeridis, BS '99, recently returned to Washington, D.C., after six years at USAID missions for an assignment with USAID in the Office of Conflict Mitigation and Management.
Andrew Leonard, BA '00, has gotten married, moved to Iowa and become a computer programmer, not quite in that order. He has let his Japanese lapse a bit but is earnest in relearning all of it for a hopeful trip to the 2020 Olympics!
Nicola Licata, BA '15, continued Mandarin studies on scholarships at Taiwan Normal and Nanjing University 2015-2016. She is a masters of logistics management candidate in Beijing at the University of International Business and Economics 2016-2018.
Emmett Morse, BA, '13, currently attends UVA Darden School of Business.
Brennan Murray, BA '15, is a senior associate in the Office of the Chairman at McLarty Associates, where he leads research and advisory efforts for Chinese and clients operating in the United States. He is also a staff member of Young Professionals in Foreign Policy.
Dr. Richard Pegg, BA '83, MA '90, continues to publish and lecture widely on the topic of the historical maps of China, Japan and Korea since completing the book Cartographic Traditions in East Asian Maps (2015).
Todd L. Platek, BA '74, has been an attorney in New York since 1986 specializing in admiralty and commercial litigation and human rights and political asylum matters throughout the United States. His clientele is mainly Chinese and his staff are native Mandarin speakers.
Timothy Quinn, BA '12, is currently a PhD student in cultural anthropology at Rice University. He is conducting research on pharmaceutical markets and medical tourism in Thailand.
Wilson VornDick, BA '02, is a Commander in the U.S. Navy and is currently assigned to the Joint Staff at the Pentagon which advises the chairman of the Joint Chiefs of Staff. He continues to publish on China-related security issues.
Maggie Wedeman, BA '16, graduated from Schwarzman Scholars with her master's in global affairs from Tsinghua. She has joined the National Committee on U.S.-China Relations to work on the committee's track II dialogues and develop seminars for Schwarzman alumni.
Hannah (Bowers) Zerphey, BA '05, moved to Central Virginia to continue her yoga therapy training with Surya Chandra Healing Yoga and grow her business after 10 years in Chicagoland.
---
Donor Recognition
+ Faculty/Staff | # Parent | ~ Student | * Friend
THANK YOU FOR YOUR SUPPORT!
The Department of East Asian Languages & Literatures would like to gratefully acknowledge the following generous donors who made a gift to the department from July 1, 2016 – June 30, 2017.
Literature Translation Institute of Korea
Ian Robert Everhart, BA '14
Dr. Shoko Hamano +
Andrew C. Herron, BA '04
Todd Leslie Platek, Esq., BA '74
Morgan A. Rana, BBA '16
Mark J. Schaefer, BA '17
Rita K. Sinha, BS '06, JD '11
---
Support the Department 
Annual gifts to the Department of East Asian Languages and Literatures allow us to provide support for faculty and student research and travel, graduate student fellowships, and academic enrichment activities including guest speakers, visiting faculty, and symposia. Each gift, no matter how large or small, makes a positive impact on our educational mission and furthers our standing as one of the nation's preeminent liberal arts colleges at one of the world's preeminent universities.
You can also support one or more of our established funds within the Department of East Asian Languages and Literatures. For a complete list of these funds, please click here.
You can make your gift to the department in a number of ways:
Securely online.
By mailing your check, made out to The George Washington University and with the name of the department in the memo line, to:
The George Washington University
2033 K Street NW, Suite 300
Washington, DC  20052.
By phone by calling the GW Annual Fund at 1-800-789-2611
---
Stay Connected
Connect with alumni in your industry through both virtual and in-person networking programs.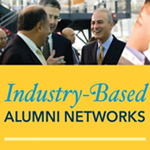 Get involved with several opportunities from mentoring students to engaging with fellow alumni. 
Connect with the larger GW and CCAS community through LinkedIn!